Need To Sell Your House Fast?
We buy houses in any condition which mean you make no repairs or clean.
Get Your No-Obligation
All Cash Offer Started Below!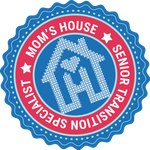 Receive a FREE & FAIR No Pressure Cash Offer
Sell Your House Fast Without a Realtor! Any Condition. No Commissions or Fees.
Receive an Offer for Your Home
That You Can Trust!
We Offer Cash To Move, Options & Flexibility Based on YOUR Needs!
We Buy Houses Fast Cash
Sell Your House To Us And Pay No Agent Fees, No Repairs, 100% FREE! Find Out How Our Home Buying Process Works!
We Buy Houses and pride ourselves on being a dedicated and experienced home buying team. Our first priority is YOU! Regardless of your situation, we are here to help.
Sell Your House Fast for cash with no hassle, no games and no fees. When you work with us, we ensure transparency, integrity and consideration for your needs – Our Promise To You.
Why Pay Fees To Sell Your House?
Sell your house to us "As-Is" without the costs of listing with an agent! Let us show you how easy it can be to Get Cash For Your Home and why we have so many 5 star reviews.
Friendly And Professional, We Are Excited About Your Move!
"My experience with SellYourPropertyFast was excellent… they were professional, helpful, honest, and best of all closed on the transaction as promised without any delays or issues."
JohnOmaha, Nebraska
We Buy Houses No Matter Your Situation!
We buy houses in a variety of situations. SellYourPropertyFast make Cash Offers whether you are struggling to pay your mortgage or even trying to stay clear of foreclosure. Avoid agent commissions, closing costs, walk-throughs, open houses, uncertainties, or costly repairs. We buy houses, condos and apartments no matter what reasons you are for selling for.
How Do I Sell My House Fast?
We buy houses with cash because we can buy your house faster than using a loan. We cut out the middle men (agents, inspectors & banks) and do our own due diligence on your property. This saves everyone time and money in the process. We can make you a fast cash offer and close on a date of your choice. Just follow the steps below and we'll get started.
STEP 1
Visit Our How It Works Page
Learn how we formulate your offer. We show you an actual offer we made on a house we bought in cash!
STEP 2
Learn About Our Company
We know you are not going to pick just anyone to work with. So, get to know us a bit!
STEP 3
Request Your All-Cash Offer!
We will not waste your time. Fill in any of our forms and receive your offer.
Sell Your House The Easy Way.
Selling your house can be very frustrating. Dealing with the process of hiring agents, cleaning, making updates, and even having open houses & inspections. If your life is already stressful, this can just make things worse.
We'll do our best to make you an offer you're happy with! Simply fill in the form below to get started. Our offer is 100% FREE & there's no obligation to accept it
Local Home Buyers That Offer A Better Way to Sell Your House Fast!
When we buy houses, we recognize that you are facing your own unique challenges. That's why we offer a tailored solution to fit your needs.
We're ready to go above and beyond to offer the best solution for you. We can also offer extra help like:
A Cash Advance Before Closing
Help Facilitating Your Move
A Flexible Closing Date
Our Goal Is To Do Our 110% Best To Make Your Home Selling Experience Easy & Enjoyable!
Cash For Your House.
ANY CONDITION
We buy houses and there's nothing we haven't seen. We are not here to judge you, your house or your circumstances. We'll talk to you with full discretion — you can count on us to keep everything we discuss completely private.
ANY SITUATION
Sell your house fast, even under the toughest circumstances. Our goal is to make selling your home simple and stress-free, regardless of the situation. Leave your house as-is and we'll do all the work … it doesn't matter. It costs you nothing to see what we have to offer!
We Make Selling Your House Simple!
Sell your house, apartment, multi-family, or condo to us and you won't even need to clean. We are not here to judge, we simply want to make your selling experience the best it can possibly be when you sell your house to Maxsin Investment Group.
No Repairs, No Realtor Fees, No Closing Cost
"I need to sell my house fast but I do not want to pay agent fees or wait months hoping the house will sell. I just want to sell my house and walk away with Cash in hand!"
…Don't Worry, We Got You Covered
Selling Your House Is Easy.
We buy houses, condos, townhouses, multi-family and commercial properties in any situation or condition. When you sell to us, you don't need to worry about making repairs, cleaning, or moving anything out. We handle all the paperwork and guide you through the process so you can sell quickly & easily and leave the worries to us!
Selling With A Realtor Is Not For Everyone…
Agents can make promises to sell your house fast, but they have no skin in the game and nothing to lose by making you promises that they can't necessarily keep. If you need to sell your house fast, due to a pending foreclosure, going through divorce, tired of dealing with bad tenants, behind on your taxes, have a house that is beyond repair, or ANY other reason, we can buy it!
We Buy Houses, So We Assume All Responsibility For Any Needed Repairs…Whether We Have Seen Them, Or Not!
So Many People Happy About Our Services
– We Know You'll Be Happy Too!
There's ZERO Risk For You To Contact Us & Get An Offer
– You Can Always Say "No"!
The Best Way To Sell Your House Fast
We Buy Houses with cash here at Sell Your Property Fast so we make it very simple and easy to sell your house. We are genuinely looking to help homeowners while we make fair and honest offers with no obligations. We buy houses all over Nebraska, Iowa, and South Dakota. We Buy Houses, Whether you are trying to avoid foreclosure, inherited a property you do not want, dealing with a divorce, or are fed up being a landlord dealing with tenants, we can help. If you need to sell your house, we offer cash for homes!